Just imagine a mall, swarming with people during the Christmas rush. Then suddenly, at the exact same moment hundreds of people freeze in place. Inspired by Improv Everywhere, we created confusion and bewilderment, by just freezing place.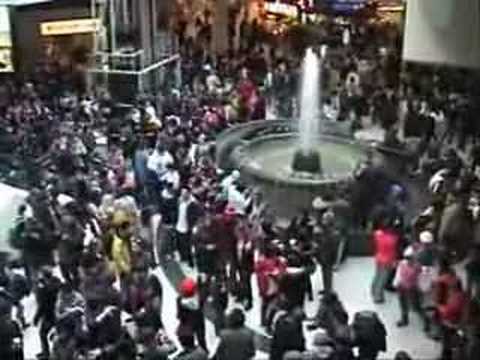 The Eaton Centre was extremely busy with people on this particular day. There was definitely no shortage of an audience. When the correct time came, there was no mistaking what was happening. Crowds began to form, as passerby's were confused and startled by all the seemingly normal people freezing in place.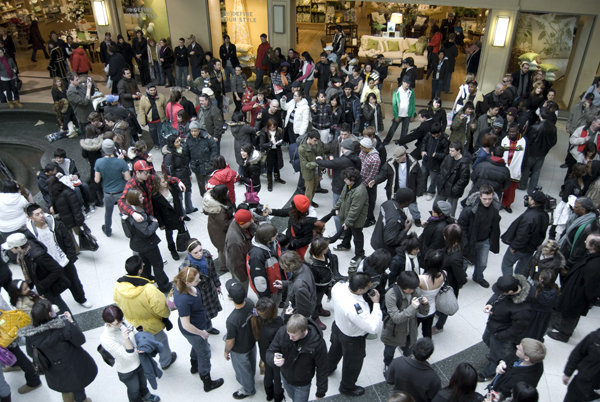 No one understood what was happening, and the frozen participants definitely were not about to explain it! Many participants took interesting and hilarious poses.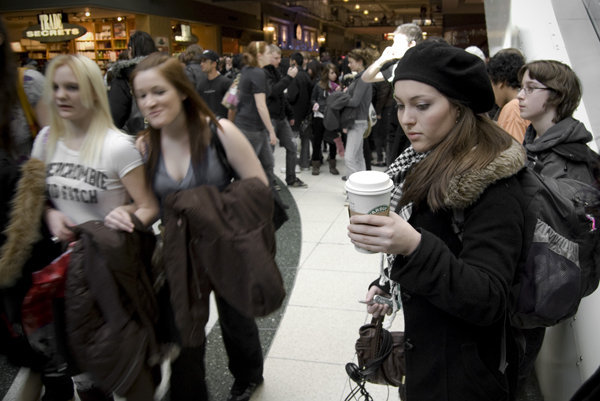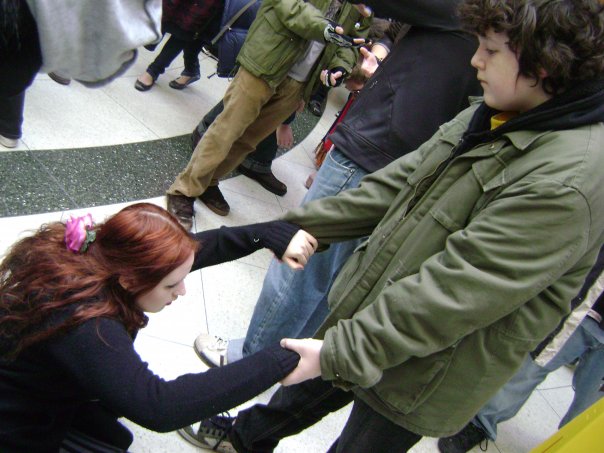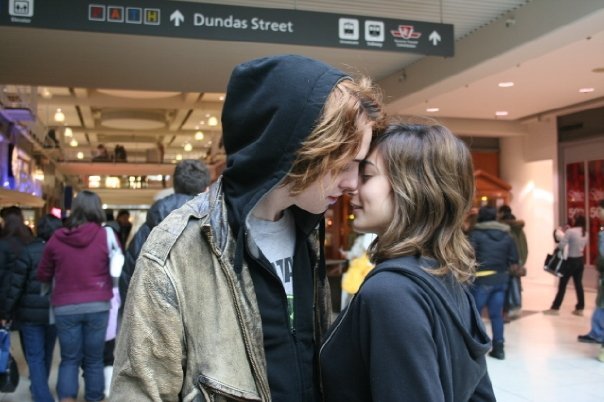 Overall the event was a huge success, and a ton of fun. It did it's job, confusing people in the mall that day, and was a blast to participate in!
You can follow any responses to this entry through the RSS 2.0 You can leave a response, or trackback.