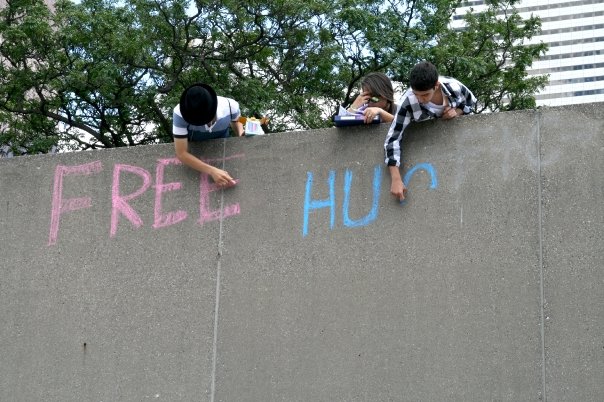 On a warm and beautiful summer afternoon, Improv in Toronto took to the streets of Toronto armed with Free Hugs signs! With over 100 agents, the goal was to cover the whole of downtown Toronto with hugs and blanket it with love. Agents were spread out all over, from The Eaton Centre, to City Hall, to the Royal Ontario Musuem, and all the way down to Union Station. Take a minute to watch the video we have put together, and then continue on to see the full report with lots of photos.
THE REST OF THE MISSION REPORT MUST STILL BE WRITTEN.
*Sorry for the inconvenience.
You can follow any responses to this entry through the RSS 2.0 You can leave a response, or trackback.