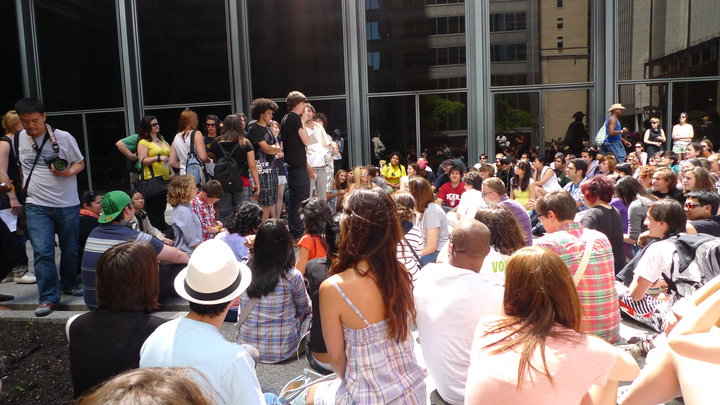 Toronto's 4th Annual Subway Dance Party was a huge success today. With approximately 240 participants, we filled up almost three full trains!
If you were there, comment below with any experiences you may have had! We love hearing individual stories about the ride. From your own experiences, to conversations you may have overhead. We're also looking for any links to pictures or video, of the event!
A mission report with all the best pictures, and a fantastic video will be up hopefully within a couple weeks, so keep checking back!
Thanks to everyone who came out, and we hope to see you again soon! If you are new to Improv in Toronto, be sure to sign up for our mailing list to stay up to date on all future missions, as well as our facebook group! You can also help us out by subscribing to our youtube channel!
You can follow any responses to this entry through the RSS 2.0 You can leave a response, or trackback.