Get on the subway with your pants on. Take them off. Pretend everything is normal.
Such a simple idea, and yet every year the reactions are priceless. As always, the No Pants Subway Ride was a blast. With over 200 great people, and lots of laughs, the event was a huge success. Check out the video, and then continue below for some pictures of the event!
All photos used were taken by Will Penman, Konan Wendt, and Iva J.
Riders make way to Museum Station
Train is slowly taken over by the pantless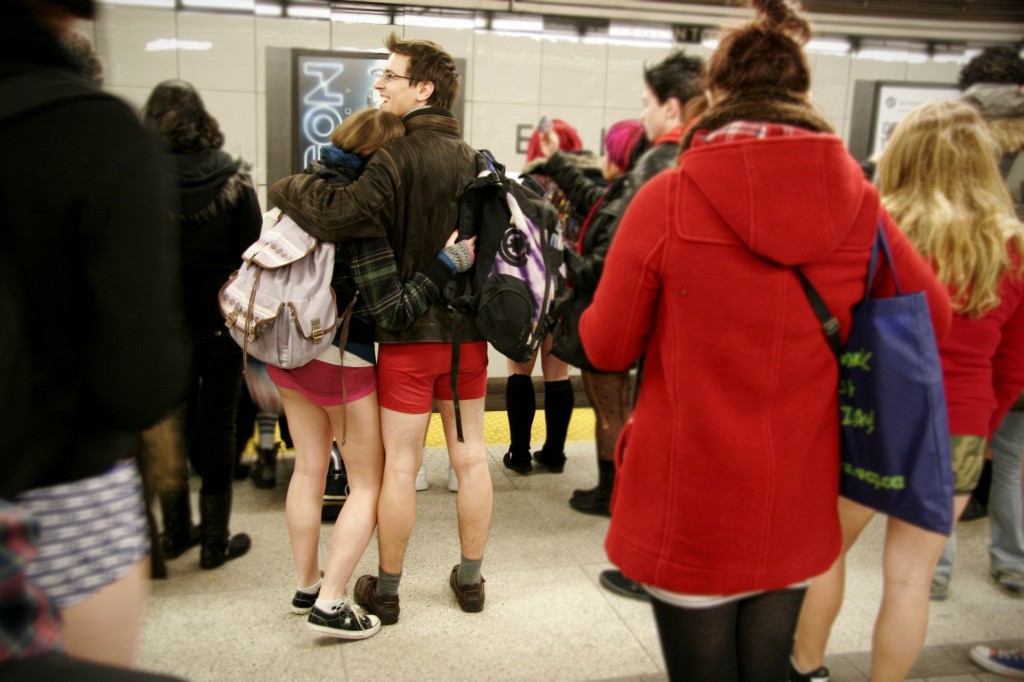 For more photos, videos, and news coverage check out all the links below!
(the facebook event also has a number of photos in peoples albums!)
http://www.nowtoronto.com/daily/story.cfm?content=178634
http://www.alainsojourner.com/2011/01/part-1-no-pants-subway-ride-2011-.html
http://www.discoveringtorontowithtransit.ca/events/no-pants-subway-ride-2011?show=gallery
http://www.thestar.com/fplarge/photo/918933
http://www.flickr.com/photos/hc916/5341706994/in/set-72157625788618364/
http://www.flickr.com/photos/vitaminwater_canada/sets/72157625663170795/
http://www.flickr.com/photos/zenimagery/5340665105/
http://www.citytv.com/toronto/citynews/video/84326
http://www.blogto.com/arts/2011/01/photos_of_the_2011_no_pants_subway_ride/
http://torontoist.com/2011/01/in_defence_of_pantlessness.php