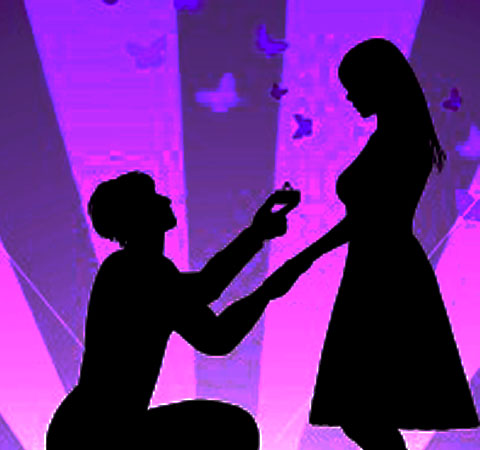 We have been approached to help with someones proposal! And we figured why not. So we wrote a song, which we'll all be joining in, and singing!
Listen to the song:
http://soundcloud.com/improvintoronto/flash-mob-proposal-song
The event will be quite similar to our Best Busker Ever event. You can see the video for that, here
Imagine this. They will both be going out for lunch. While eating they are approached by a man with a guitar, asking if they would like a song. He gets both their names
He begins singing. Talking about when they first met, and the memorable moments in their life so far. At this point she's very confused at how he knows these things.
As the song builds, more and more people join in. Everyone from the surrounding tables, people from the streets, etc. A the song gets to the end, he gets down on one knee.
We want you to be a part of it! Help sing, or play an instrument, or just blowing a kazoo. Doesn't matter if you have no musical talent. The whole idea is to have as many people as possible singing, to create a very special moment.
-
NOTE: We will be REHEARSING the song and PERFORMING all on the same day. Please be on time.
When: April 28th. 12pm-3pm
Where:Â Village of Yorkville Park (Bellair Street and Critchley Lane)
-
How you can help make this amazing:
1) Show up! EVERYONE can sing.
2) Learn the song! (it will be posted soon)
3) If you are skilled at an instrument bring it along!
4) Spread word to anyone and everyone.
5) If you know any choirs, marching bands, orchestras, musicians, singers, bands, school choirs, etc; help them get in contact with us!
RSVP on the Facebook event here