For the second year in a row, we have teamed up with Newmindspace to bring you the Toronto Pillow Fight.
[youtube width="853″ height="480″]http://www.youtube.com/watch?v=3YRhzSFcMYg&feature=g-u-u&context=G2b5a528FUAAAAAAABAA[/youtube]
At precisely 8:03 pm there was a countdown from 10 and then mayhem ensued.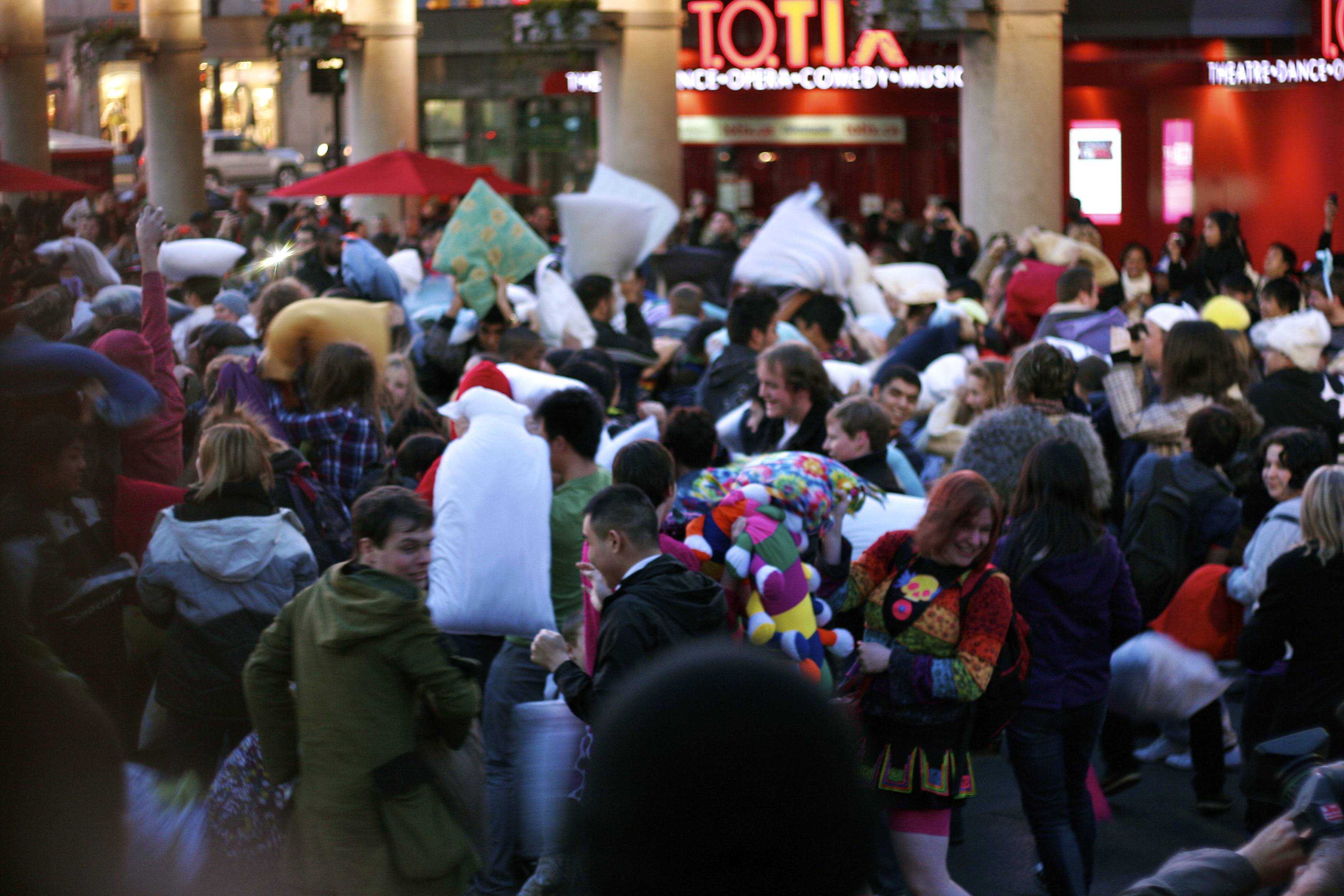 For nearly two hours over a hundred people swung pillows at each other. There was lots fun, laughs and plenty of epic pillow skirmishes.
Some people even wore costumes, both bunny themed and some superheroes.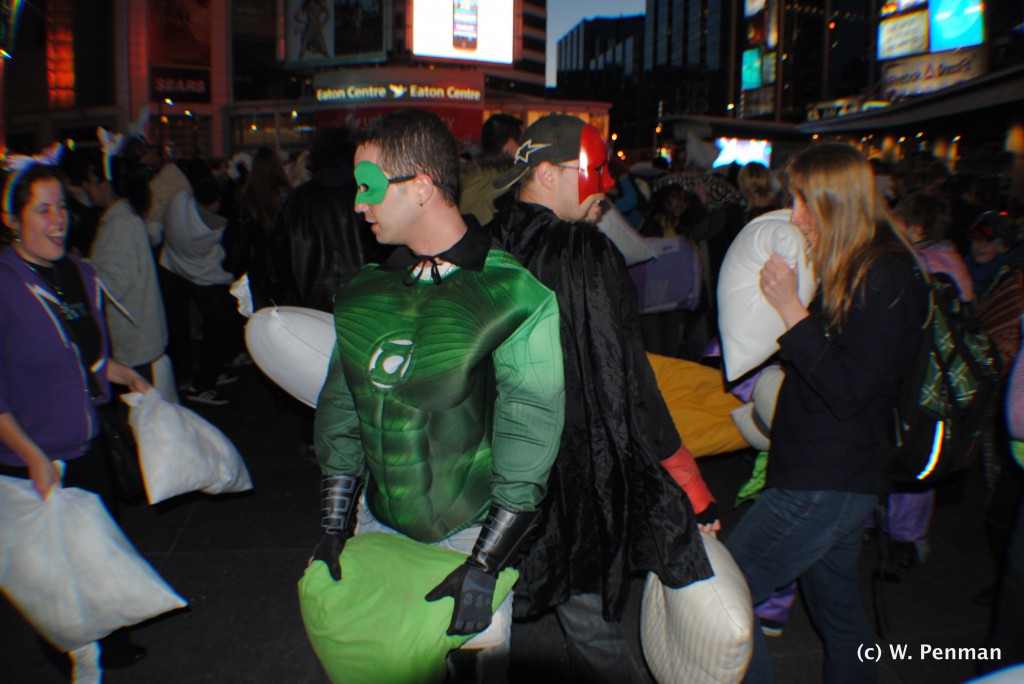 Were you at the pillow fight? Were you passing by and saw it? If so, we'd like to hear from you. Just leave a comment below.
Photos by Iva Jericevic and Will Penman