On June 9th for the sixth time (thanks Torontoist for keeping track) we held our annual Subway Dance Party.
Here's how it worked.
Everyone met at Queens Park at 3:00pm for a quick dance warmup led by Benny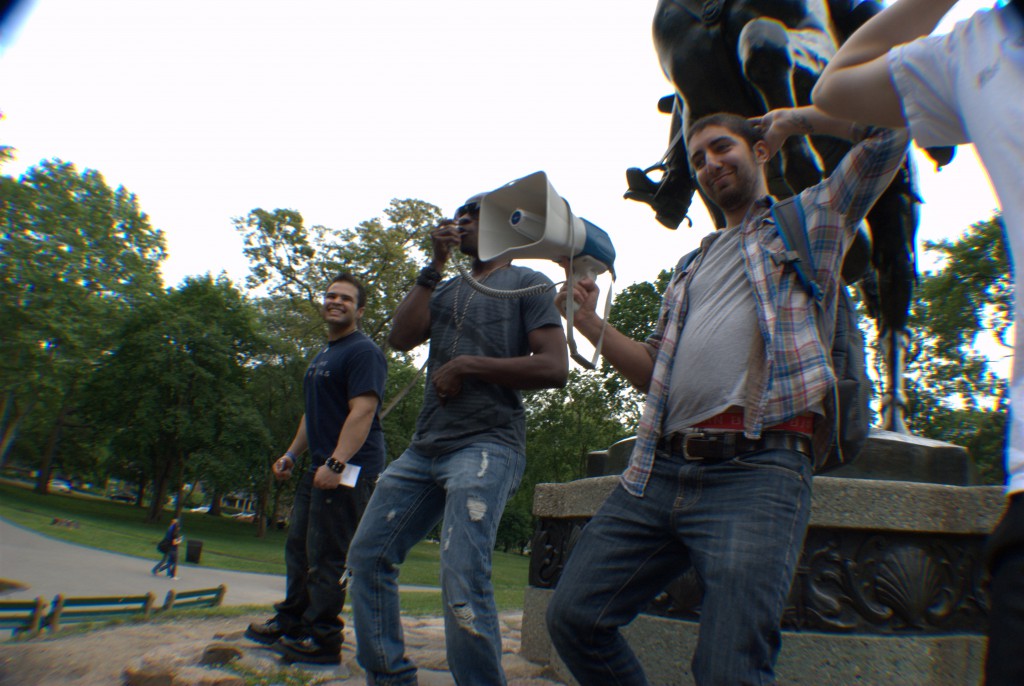 Then we all walked to museum station where we got on a subway train and started dancing.
[youtube width="853″ height="480″]http://www.youtube.com/watch?v=_6stnNyC0WY&feature=g-u-u[/youtube]
Some people adopted the typical dances associated with dancing with headphones on.
Others went the extra mile.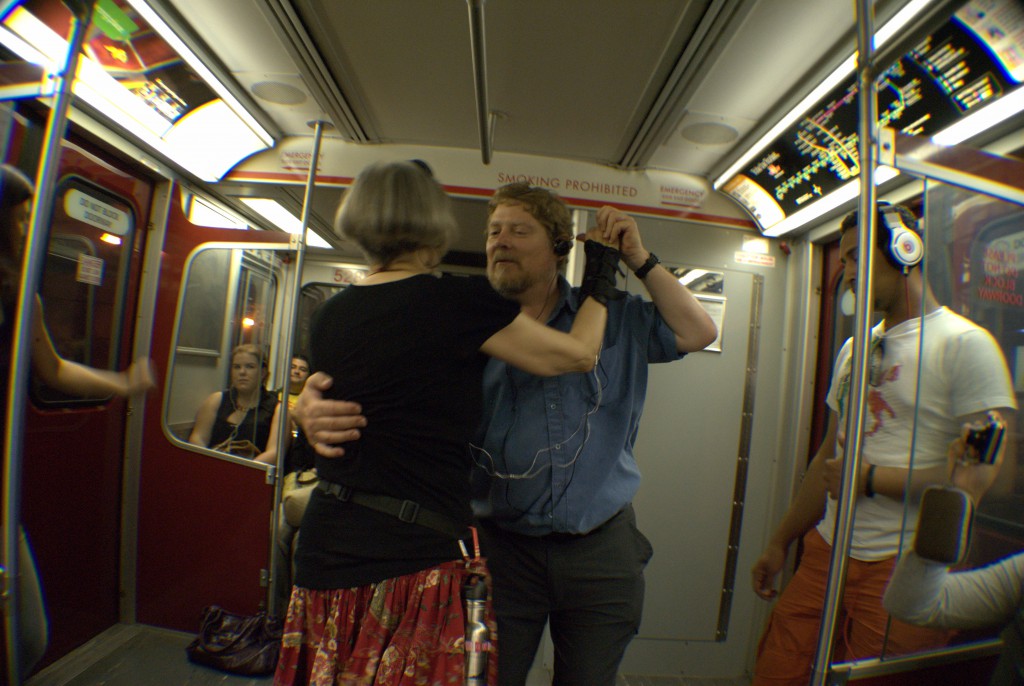 Some people even felt compelled to sing along.
Were you at the Subway Dance Party? did you see it? We'd like to hear from you. Leave a comment below or on our Facebook Page. Also, don't forget to check out our next mission Free Hugs.
Video by: Cole Banning and Sanjeev Acharya
Pictures by: Will Penman