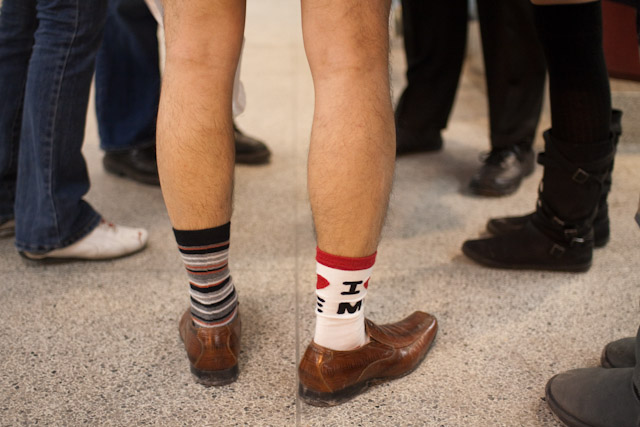 The Toronto No Pants Subway Ride took place on Sunday, January 10th for the 3rd year running. All 350 participants took of their own pants and got onto the subway in only their underwear. Check out the video of the event, and then continue below to read more about it.
http://www.youtube.com/watch?v=DCvWrype484
If you're unfamiliar with the No Pants Subway Ride, it is quite simple. Once on the subway, one by one participants will take of their pants and place them in their back pack. At first they get weird looks, and a lot of people laughing at them. Each stop more and more participants begin taking off their pants.
This year we had a great turnout of 350 people, and met in the usual location of Queens Park. Once everyone had arrived, we quickly went over the details.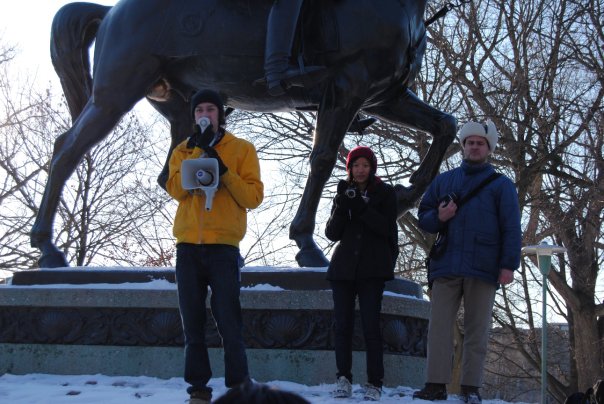 Agent Banning goes over the basics
Once everyone had been briefed we quickly headed out to Museum Station.
The crowd begins heading out
Musuem Station just before we take it over
Riders than got onto the cars acting as they would on any normal day. After taking theirs seats, the real fun began. As each riders assigned stop arrived, the pants are finally taken off.
One of the first riders to de-pants
Another of the first to take of his pants
The now pant-less riders get off the subway, and get onto the one behind it.

Riders enter the train pant-less
The pantless riders then enter the new subway car acting as if nothing at all is wrong, to the shock of all the other commuters.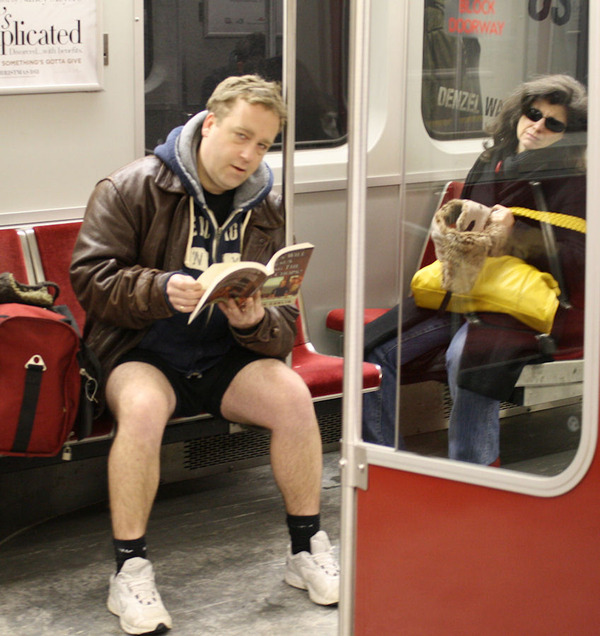 One rider reads a book casually
More and more pant-less riders continue getting on the train, until it becomes flabbergasting for many commuters.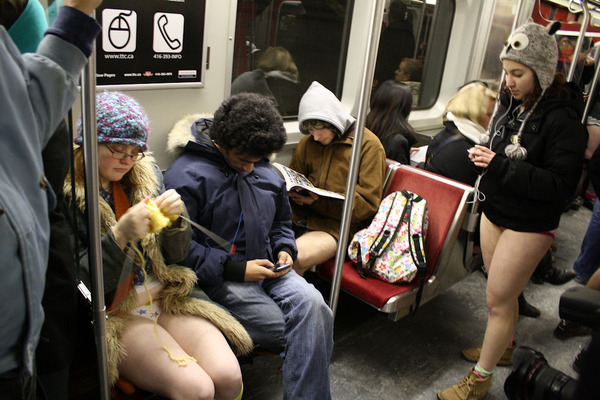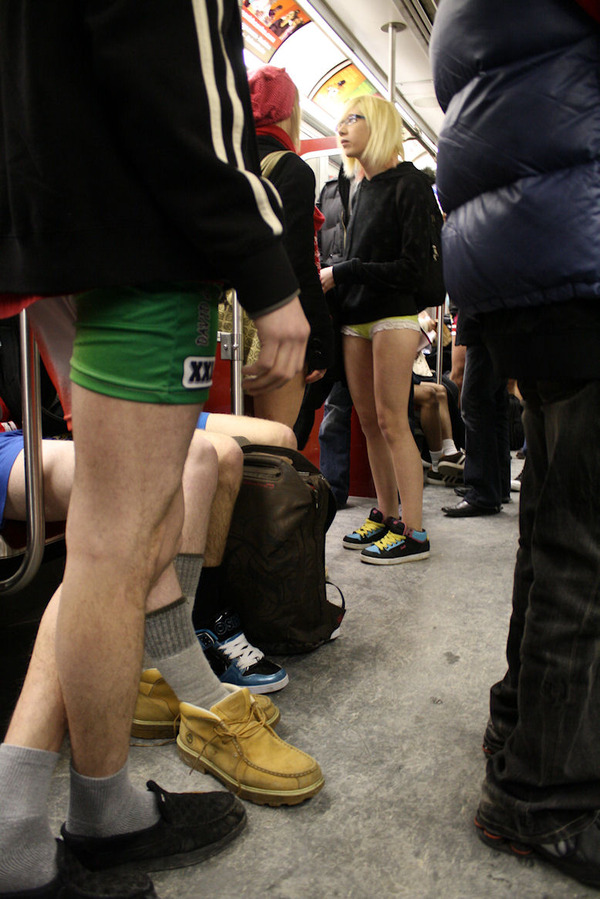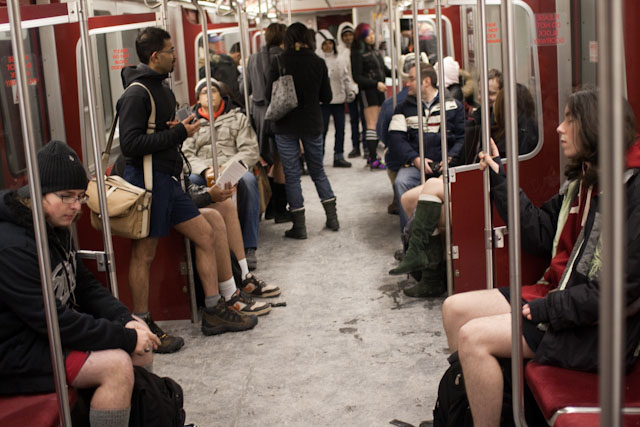 With so many pantless riders, we had a number of themed costumes!
One of three in a business suit
Lady dressed in pearls and all white
Finally upon arriving at Eglinton Station we then all got off, and switch trains to go southbound again.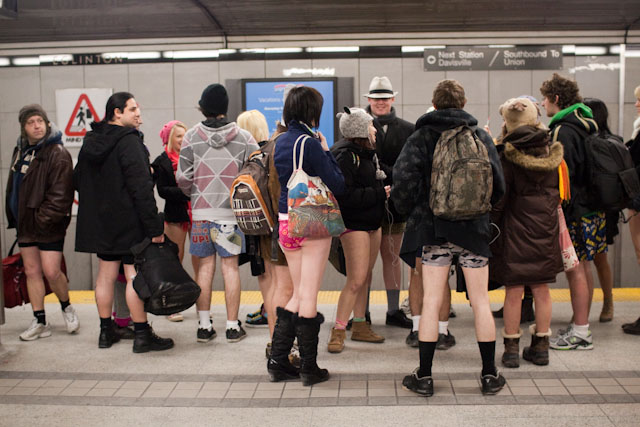 The ride back was just as hilarious as the ride up, with tons of hilarious conversations and experiences.
The event was a huge success, with tons of great experiences. As always, we had a great time running it, and look forward to having an even better No Pants Ride next year!
For more pictures check out:
http://www.facebook.com/photo_search.php?oid=193382227478&view=all
http://torontoist.com/2010/01/improv_in_toronto_no_pants_subway_ride.php
http://www.blogto.com/city/2010/01/no_pants_subway_ride_2010/
http://twitpic.com/photos/shopsterium
You can follow any responses to this entry through the RSS 2.0 You can leave a response, or trackback.