admin
This user hasn't shared any biographical information
Posts by admin
A protest, protesting the act of protesting. Improv in Toronto ran this fake protest just after April Fools Day, with intent to fool and confuse those who witnessed it!
Thanks to everyone who came out! We had a fantastic time running the event, and we truly hope you enjoyed yourselves. Like all events, we had our share of problems (To name a few: running out of lists, no megaphone, long lines) but we worked through them and have learned our lesson. Be ready this
Everyone is invited to participate in an all out, team oriented, Toronto-wide Scavenger Hunt. The event will take place at 3:00 PM on Saturday, April 24. Everything you need to know is below. Please read it carefully! Details: When: Saturday, April 24 at 3:00 PM, Sharp! (Over by around 6:00) Where: Meet at Nathan Phillips
Improv in Toronto heading a protest against protests, with petitions against petitions, and chants against chants. Lets change the world! The video from our last protest: http://www.youtube.com/watch?v=FLY3wNaAiv8 This is protest is all in fun, and should not be taken seriously. We're out to bring some smiles to some unsuspecting strangers. But that doesn't mean we
Improv in Toronto has a good number of events planned over the next couple months. We hope you can make it out to as many as possible, they're are going to be a blast! April 3 - Protest Against Protests April 24 - Toront0-wide Scavenger Hunt June 5 - 4th Annual Subway Dance Party* July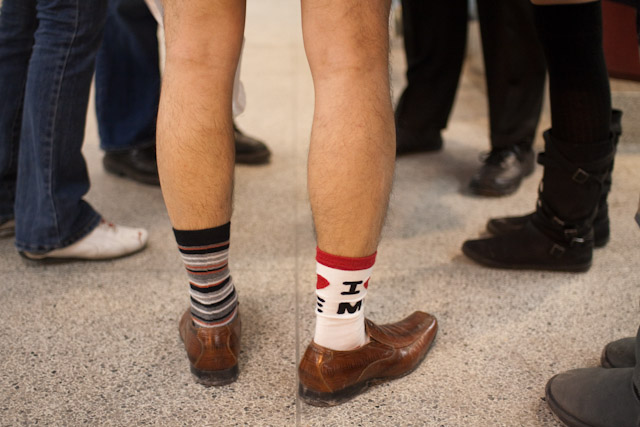 The Toronto No Pants Subway Ride took place on Sunday, January 10th for the 3rd year running. All 350 participants took of their own pants and got onto the subway in only their underwear. Check out the video of the event, and then continue below to read more about it.