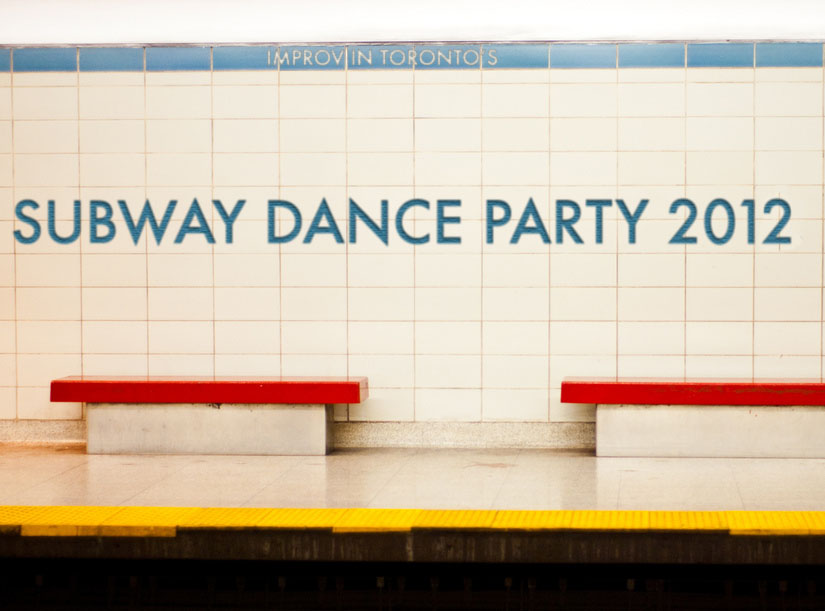 Details:
When: Saturday, June 9th at 3:00 pm, Sharp! (Over by around 5:00pm)
Directions: Walk directly south from Museum Station until your reach a statue of a horseman on a hill.
Bring: Subway fare and a portable music player
Everyone is invited to participate in Improv In Toronto's 6th Annual Subway Dance Party.
This is a silent dance party on the subway.
Please bring your OWN MUSIC on an ipod, mp3 player, walkman or what have you. NO BOOMBOXES (these are illegal on the subway)
When we get on the subway we will start dancing one by one, until the whole train is dancing (seemingly to no music).
(more…)