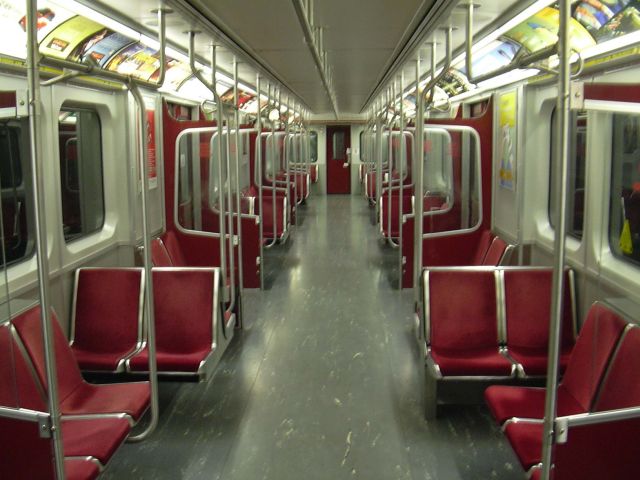 Everyone is invited to participate in Improv In Toronto's 2nd Annual Subway Dance Party.
This is a silent dance party on a subway. All participants come with their OWN MUSIC, on an ipod or mp3 player. We will get on the subway and one by one start dancing, until the whole train is dancing. And yet seemingly to no music
Last years Subway Dance Party:
http://improvintoronto.com/2008/11/18/subway-dance-party/
All the information you need is below. Please read it all so this can be pulled off without any problems!
Requirments For Participation:
1) Willing to dance on the subway
2) Pretend you don't know what's going on
3) Have fun
Details:
When: Saturday, February 21 at 3:00 PM, Sharp! (Over by around 5:00)
Where: Meet at the giant horseman statue in the middle of Queens Park. To subway there, walk directly south from Museum Station. (Google Maps)
Bring: A metropass/tokens, Mp3 Player or Ipod
Wear: Normal winter clothes (hat, gloves, etc)