Improv in Toronto is going to spread the love! Please join us on International Free Hugs day to help fill the entire city with hugs, and blanket it with love. So when you have time that day, come down to Dundas square with your sign (readable from at least an intersection away)!
This year we're trying to fill every major intersection with free hugger-s! More details later to come!
What: International Free Hugs Day: Toronto
Where: Dundas Square (Yonge and Dundas)
When: Saturday, July 4th, 2009. 11am - 6pm
Bring: A sign and an arsenal full of hugs, and your friends!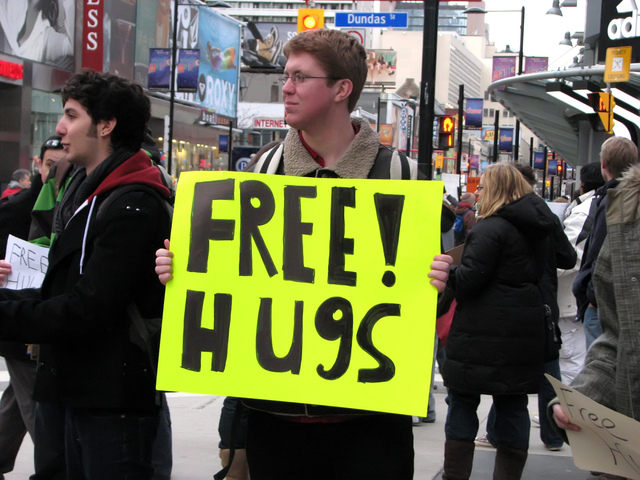 Upcoming Missions Free Hugs Stuff July Love Nathan Phillips Square Dundas Union Eaton Centre